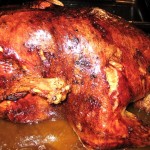 Christmas day is fast approaching. I don't know about you but, I have been to parties and gatherings where there is food that I wouldn't normally eat. And WAY too much of it.
I find myself feeling obliged to eat and drink just because someone has bought and prepared food for me. I do love the taste of all the turkey dinners, wine, bubbly, Christmas pudding, mince pies, chocs and all the works!
What about you?
Do you end up feeling bloated, uncomfortable and toxic at Christmas? Do you have disturbed nights because of indigestion? Do your clothes suddenly seem to have 'shrunk'?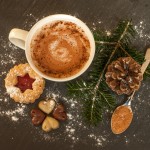 Do you usually have regrets? Or even guilt?
We might think we are treating ourselves by over-indulging, but we're not.
 Don't beat yourself up!
Here are some natural tips to help you feel more comfortable through the next couple of weeks
Drink more than your normal intake of water
Take a walk in nature. The fresh air will blow the cobwebs away. Moving will work off some of the excess calories
Mint or fennel tea soothes the digestion
Milk Thistle is a herbal remedy that supports your liver.
EFT tapping will help you feel better in your body
By the way, if you would like help with any of these issues, there are still spaces available for my workshop at the early bird price of £57.00.
Click here to find out more.
http://conquer-cravings.eventbrite.co.uk
However you will be celebrating it, I hope this helps you, not just with surviving Christmas, but also to have a wonderful time. Happy New Year!