I have been quiet on social media for a few weeks. Been busy seeing clients and managed a couple of short breaks.
The first to the beautiful island of Jersey and the second to Bath and Cardiff.
Jersey is a pretty Channel Island with many scenic roads especially around the coast. The coast roads drop down to spectacular beaches. I was struck at how far out the tide goes.
I love the sea and being near it all day was truly joyous. I bored my husband by constantly pointing out what the tide was doing!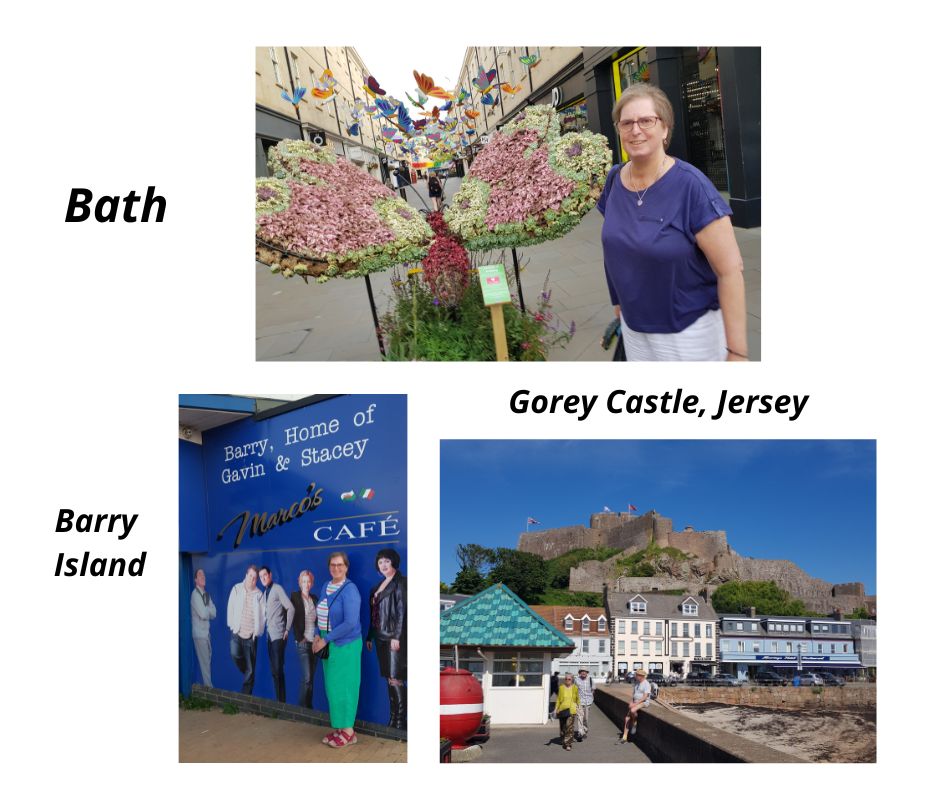 Jersey was occupied by the Germans during WW2. They bult tunnels which were turned into a hospital. It is now a museum and well worth a visit.
Jersey is clean, everyone is friendly and the food is excellent. I would love to return and explore more. Although it is a very small island, there is so much to see.
In July, we went to Bath to see Rob Brydon. We loved the show and had a great time exploring all the little alleys in the centre of Bath. It was the week that the heatwave was building. We didn't take shoes or rain gear. No need. I can't remember ever being able to do that in an English summer!
After meeting friends, we travelled to Cardiff. Being 'Gavin and Stacey' fans, we visited the famous sea front at Barry Island.
A minibus tour took us into the Brecon Beacons. The countryside was stunning and being in a minibus meant we got to see 'hidden away' places on very narrow roads.
I had forgotten how important it is to get away and switch off completely.
What have you been up to over this glorious summer?